Tuscan Women Cook
Your week with Tuscan Women Cook includes six night's accommodation in Montefollonico, breakfast, lunch, and dinner every day, cooking classes, daily sightseeing, visits to local artisans, and wine tastings. Full translation is provided at all classes. Transportation to all activities is in a Mercedes minibus with private driver.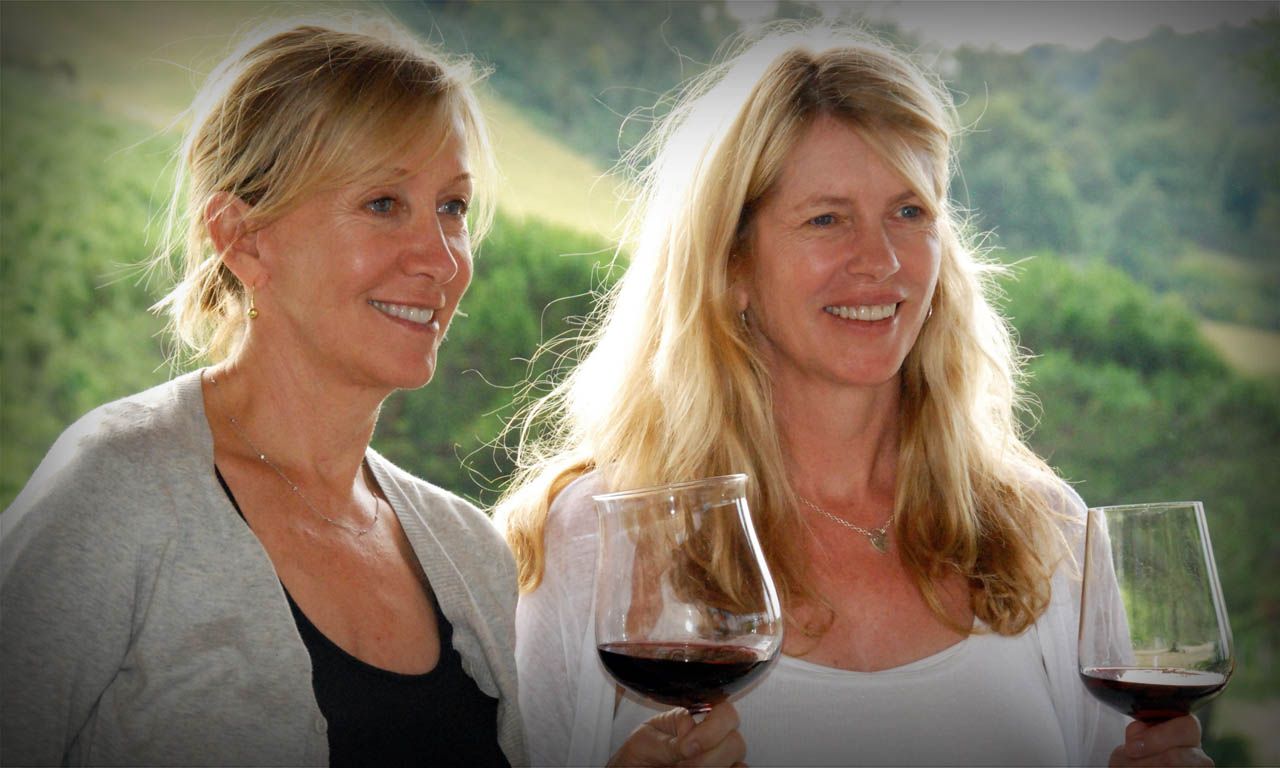 Sunday (Domenica): Welcome to Your New Tuscan Home
Arrive in paradise! Check in at an historic hotel in the medieval walled village of Montefollonico . We will share antipasti and a glass of Prosecco together before our first dinner tonight at a charming local restaurant. Make a toast to new friends and new flavors. The chef will prepare a delicious Tuscan meal for us to begin our week together. Let the delicious journey begin.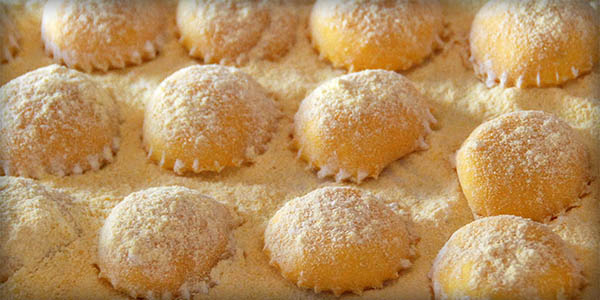 Monday (Lunedi): Ready, Set, Mangiamo!
Let's get cooking! Your adventure begins with an interactive travelogue hosted by one of Montefollonico's esteemed long-time residents. Next, don your apron and get ready to cook with one of our beloved local nonnas who will lead you through the prep of a delicious multi-course luncheon where you'll master many essential foundational Tuscan cooking techniques.
After this extraordinary lunch, you'll wind through the historic medieval hilltop village of Pienza (named for the 15th century Pope Pius II) to peruse the galleries of many of the local artisans. You'll experience first hand the role Pecorino cheese from Pienza plays in the dishes you'll enjoy at Tuscan Women Cook.
Tonight you'll dine at the Cantina de La Porta Monticchiello. Our sommelier for the evening will offer carefully curated wine pairings from Montalcino for your sumptuous meal. Mangiamo!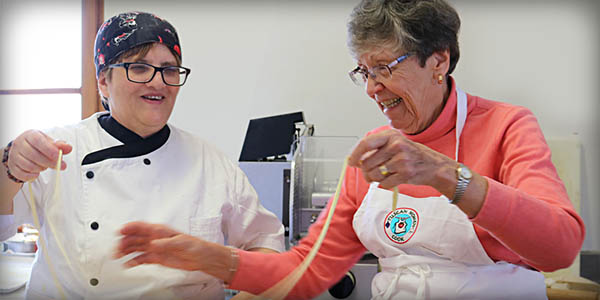 Tuesday (Martedi): Making Memories with the Bernadinis
Three generations of a Tuscan family will lead our class today at the Bernadini family home and agriturismo called Belaggagio. Grandmother Ada, daughter Antonella and granddaughter Gloria were our very first women cooks in 2000. Additionally, stuffed fried zucchini flowers, the "best ever" pasta al forno (lasagne) and tiramisù will be highlighted today. Squisito! (Yummy!)
This afternoon we visit the medieval hill town of Montepulciano where the famous Vino Nobile wine is produced. One of the most sought after ceramic shops in southern Tuscany is in our village. We'll visit artisan Mariella Spinelli at this incredible shop located in our village's oldest restored and desanctified church.
Dinner will be at the renowned Ristorante La Grotta in Montepulciano, near San Biagio church with the same plan used for the original design by Bramante and Michelangelo for St. Peter's Basilica.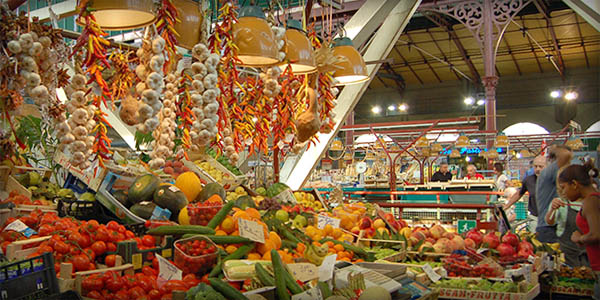 Wednesday (Mercoledi): Sensational Siena

Keep your apron in your hotel room. No cooking lessons today. We depart after breakfast for a day of touring Siena. Joining us will be Dottoressa Cristina Amberti (Laurea = Ph.D.), your guide for our day in the beautiful medieval city of Siena, will provide an expert insider's introduction to the Gothic architecture, the famous Piazza del Campo, the history of the contrade, and, of course, the vibrant public markets and culinary traditions.
Built between the 14th and 16th centuries, Siena is a magnificent medieval city that had a huge impact on art, architecture, banking, and urban planning during the Middle Ages in Italy and throughout Europe.
Cristina gives us an exciting insider's overview before setting us loose at the weekly open air market where shoppers will delight in a dazzling array of booths featuring leather goods, jewelry, clothing, local foods, and artisanal crafts.
After our Siena shopping adventure, Cristina leads us on a memorable tour filled with fascinating information about Siena, past and present. You'll enjoy an elegant lunch at Osteria Le Logge, one of Siena's finest restaurants. After lunch, Cristina leads us on more sightseeing, a welcome opportunity to explore even more of this glorious city.
After a glorious day in Siena we'll head to an 18th century Borgo to make our own pizzas in the massive wood-fired ovens of Casabianca while enjoying the spectacular sunsets over Mount Amiata. Mangia!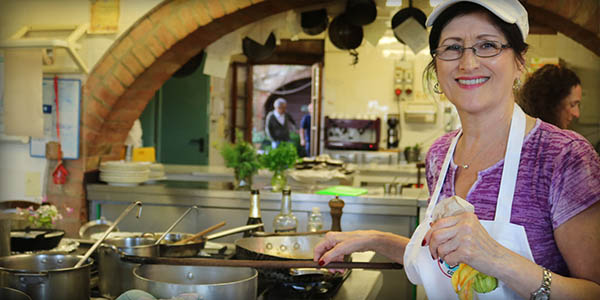 Thursday (Giovedi): Pici-licious Pasta and More
Join us for a cappuccino in the village of Montefollonico before this morning's cooking class at 13 Gobbi. Simonetta and Donatella will teach us today. Cooking class this morning features hand-rolled pici, the delicious eggless pasta that originated in our area of Tuscany. We will also prepare aglione (garlic and tomato) sauce, pollo diavalo, savory grilled fresh vegetables topped with local extra virgin olive oil, and crostata suisina.
Later in the day, we will join local wine master, Vittorio Innocenti, for a wine tasting in his 750-year-old cantina. Vittorio is famous for his Vino Nobile di Montepulciano and his award-winning Vin Santo.
Dinner tonight is at another of our wonderful restaurants in Montefollonico, La Botte Piena ("the full barrel"). The owners are affiliated with the Slow Food movement and will give us an incredible Tuscan family style dinner with wines.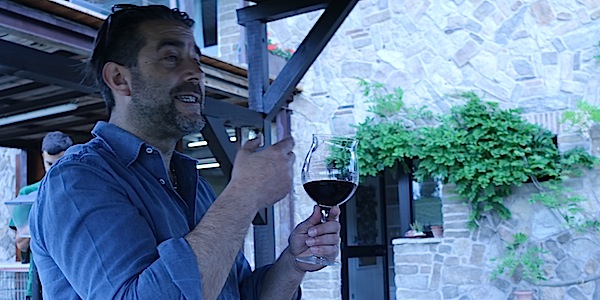 Friday (Venerdi): The Authentic Classic Dishes and Wines
Today is spent at the gorgeous Andreucci winery with a family-style cooking class by Lorella and Lara. We will pair our meal with their award-winning Super Tuscans and outstanding whites, in an afternoon led by Flavio Andreucci of Tenimenti Andreucci Winery, who was recently honored at the Waldorf Astoria Hotel in New York City for his outstanding wines.
Back to our home base of Montefollonico, the best pizza is featured for our final dinner together. Local favorites, along with a pizza created exclusively for our guests, is baked to perfection by pizza chef Danieli in his hand-built pizza oven. The white pizza topped with fresh porcini mushrooms and shaved truffles is one of our favorites. Mangia!